Disclaimer: Since E3 is currently in the same area as this Los Angeles public relations agency, I couldn't help but use some video game terminology in this blog post. 🙂
As a PR assistant that's still learning the ropes, I always am looking for ways to take my PR game to the next level. Though I've only been at Konnect for a few months, I've learned 3 invaluable lessons that I continue to use to "level up."
Level 1: Always Have a Notebook
As an assistant at a public relations agency, you have to be able to juggle numerous tasks and priorities for a number of clients. Though I like to think I have a fabulous memory, things can definitely slip through the cracks (especially when I haven't had my morning coffee!) Keeping a notebook handy makes it easier for me to remember my priorities and ensure that all our Konnect clients get the superb media relations that we are known for. Additionally, having a notebook helps me recall the activities I did in earlier weeks and cuts down on repetitive tasks.
Level 2: Make a To-Do List-and Prioritize!
Sometimes working at a PR agency can be stressful-working with numerous clients with different needs can sometimes feel like a juggling act. I handle this juggling act with ease when I make a prioritized to-do list. Making a list gives me a visual of everything I need to do for the day and numbering it gives me a sense of direction. The list often changes depending on the events of the day but having a starting point makes my job much easier.
Level 3: Double Check EVERYTHING
I would be lying if I said I never sent an email with a typo or two. However, as a publicist, you are responsible for ensuring that your client is represented accurately. This means you must double check everything from emails to media alerts to ensure that the information is accurate and grammatically correct. After all, if you send an editor a grammatically incorrect email with typos, why would they trust you to convey accurate information?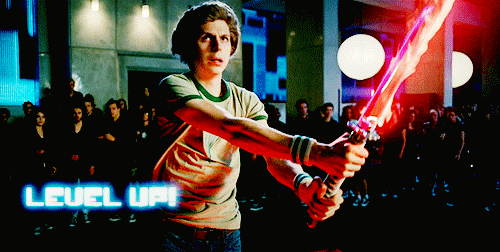 -Kylie