HBO's new series, Westworld – which hits its season finale this weekend, is by far one of the biggest hits of the fall season. The new drama is set in an authentic Western theme park filled with lifelike humanoid who exist only to play a part in the fantasies of guests. The storyline is intricate, with surprises at every turn, but sometimes I can't help but draw parallels to the world of public relations. Bear with me as I explain …
Premise is just as obscure as a publicist's job description
Have you ever tried to explain Westworld to someone who hasn't watched? Various explanations I heard were, "it's like Jurassic Park but with robots that are human," or, "have you seen Ex Machina? It's like that but set in a futuristic western theme park." All very confusing, but something that all PR practitioners can relate too. It is difficult to describe public relations to someone who doesn't work in PR.
Consistent messaging is priority for both Host and Publicist
By design, everything the Humanoid robots or "hosts" do and say is scripted with just a splash of improvisation. Hosts restart their "loop" every day, creating a predetermined storyline that is meant to entice guests (actual humans) with various experiences ranging from fighting rogue Confederate soldiers to rescuing damsels in distress and more.
While publicists are not scripted by any means, we do have specific messaging points that we hit day in and day out. Thankfully, we are allowed way more creative freedom than the hosts to package messaging points in various ways through our pitching and media outreach. Like the hosts, however, our success comes down to how well those points resonate with press and how interested are in the products/services we're pitching.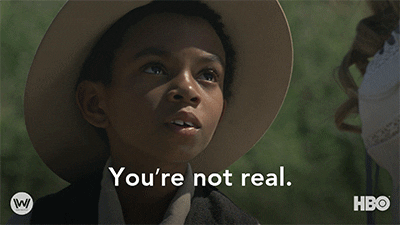 It's all about the guest and media experience
The real people, the "guests" who experience the adult amusement park that is Westworld, are encouraged to explore and opt-in to various experiences as they present themselves. Similarly, publicists actively reach out to media, offering experiences and products that seem to get more creative and unique every year. We've seen everything from personal snack tray drones to a taste test of a single tortilla chip that is considered the world's spiciest. Regardless of how enticing an offer is, success ultimately comes down to the editor's or guest's interest and beat.
When all is said and done, PR pros and Westworld fans tune in every Sunday and show up to work every Monday through Friday because they're drawn to the storytelling that exists in both worlds. Even though working for a public relations agency is one of the most stressful careers and Westworld causes hours of obsession over the endless fan-theories, we are hooked.
-Emily W.